Items needed:
1 Birdhouse
1 4oz Snow tex
2 Popsicle sticks
1 Paintbrush
1 Tulip Slick (white)
1 pk Rub-on transfers
Glitter
Candy
Mod podge
Paint (your choice of colors)
To open my birdhouse I had to use pliers to remove the staples. Remove your birdseed (you could always use it for another project) now dust it off with a clean cloth.
paint your birdhouse.
Use the tulip slick to write on your birdhouse. (Your birdhouse will need to dry before you do this step)
Rub-on your transfers (One for both sides)
add Snow tex (let dry)
make sure everything is DRY before you do this last step....
add glitter w/mod podge for sealer (let dry)
Rub transfers on both sides
(optional)
Add your choice of candy
Buy it on Etsy
here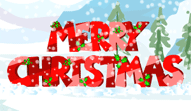 ~*M