Just now Ubisoft Tweeted
"
Ubisoft
@

Ubisoft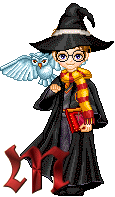 I just love this question. It just has to be "one of" the most asked question of all time. It's just asked in many different ways, and it's answers are mostly the same. "If I only new about Goggle first" Or "I should have held onto my AT&T stocks", my fav is "Why didn't Harry Potter walk into my life first".
Here that question is asked in a slightly different way. If you haven't played the game "
Assassin's Creed
" It's basically a "virtual reality machine" that takes genetic memory to make it work. So in all reality I wouldn't want 2use it with my family genes. It's also like a history lesson while you play the game so it's a pretty loaded question. Yes, it could be answered in so many different ways, and it should...
However, the first way is a basic one. When we think about going back in time we think of all the people we could save from cancer or a car crash, or undo this or that, basically save them from themselves and play a demigod at the same time. There are places in time where you place yourselves such as September 11th, or how about further back when Jews were held in those awful prison camps. Why not just keep Hitler from being born. We could think about this subject all day heck for years. However, you must keep moving forward and know ur not God, and that each of us play a role in history. That means millions of scenarios all with different outcomes.
When I tweeted back I didn't not know my daughter had her twitter account on my iphone/twitter account. This is what I tweeted...
"What a loaded question, I would like 2walk w/
Jesus
, Meet
Lincon
, makeout w/
Ezio
, save my dad from
drowning
"....
So I am sure my husfriend's family wasn't to happy 2hear the news about his drowning. ~*M